The Alliance is pleased to welcome our three newest board members: Naomi Amaha, Jacques-Philippe Piverger and Renise Walker! These three individuals come to us with a wealth of experience in systems change and collective impact. We are so thrilled to have them on our board!
Naomi Amaha is an award-winning public affairs leader with a reputation for excellence in public policy and government relations. She currently serves as the inaugural Director of Policy and Government Affairs for The Denver Foundation, the largest and most experienced community foundation in the Rocky Mountain West. Naomi holds a Bachelor of Arts in Sociology and Communication from the University of California Davis, is a Certified Nonprofit Professional and has earned a certification in Corporate Social Responsibility. She currently serves as co-chair of the City and County of Denver's Sustainable Transportation standing committee of the Sustainability Advisory Council and member of the Policy and Legislative Advisory Network of the Rocky Mountain Partnership.
What interests you about The Alliance? Before the COVID-19 pandemic, I was at the Alliance Center often for Coalition meetings, events, trainings and strategic planning sessions. It truly serves as a space for learning, collaboration and action.
Why did you decide to join the board? As a systems-change advocate, I am excited about working with the team at the Alliance to execute their vision for the organization and continue to grow the impact of the Coalition.
Jacques-Philippe Piverger is an experienced entrepreneur and investor. Prior to founding GoodLight Capital, he was co-founder and managing partner at OzoneX Ventures. Before OzoneX, he was a director at PineBridge Investments and AIG Investments, where he participated in directing over $10 billion of venture capital, private equity, hedge fund and real estate transactions globally. Jacques-Philippe was also the co-founder and former Chief Executive Officer of MPOWERD, a solar product company with global distribution in more than 70 countries. He holds a Bachelor's degree from Georgetown University and an MBA from Dartmouth's Tuck School of Business. He is a board member of the New York City Economic Development Corporation's Build NYC and Industrial Development Agency. He is also co-founder and former board member of The Council of Urban Professionals and a Young Global Leader of the World Economic Forum. He was a Term Member at The Council on Foreign Relations and an advisory board member of George Clooney's Hope for Haiti Now Fund.
What interests you about The Alliance? The Alliance is a rare organization that artfully bridges the intersection of inspiration, necessity, and feasibility. I am humbled by the opportunity to serve.
Why did you decide to join the board? I joined the board because its leadership is comprised of capable, audacious, mission aligned individuals who can accomplish the task of ushering in the era of regenerative ecosystems. This is a perfect compliment to every aspect of my life's work—from being a father to investing in underrepresented founders solving for the greatest challenges of our time through GoodLight Capital.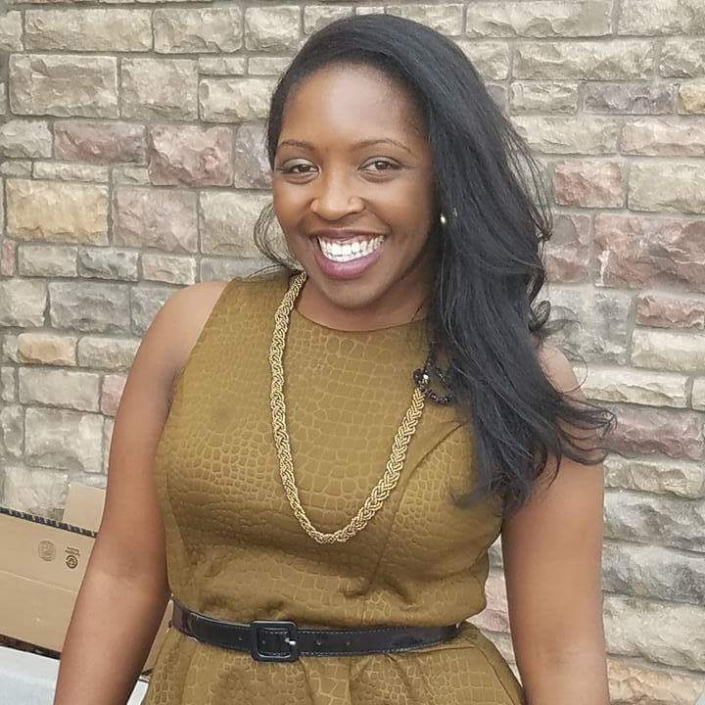 Renise Walker serves as the Assistant Director of Systems Innovation for the Colorado Workforce Development Council. Serving as an active leader for the CWDC, Renise represents the CWDC at state and national conferences and continues to innovate and be a thought leader in the talent development landscape. She is responsible for critical relationship development with external partners and provides management and alignment of CWDC's efforts to lead and support industry-led networks, develop and strengthen career pathway systems and implement stimulus-funded initiatives in support of Colorado's economic recovery. Prior to joining the CWDC in 2015, Renise led the backbone efforts of a collective impact initiative working to advance affordable housing, workforce development and economic mobility for underserved populations in the nation's capital. Walker believes strongly that enacting large-scale social challenges requires a willingness to innovate, break down silos and collaborate across traditional boundaries. She holds a bachelor's degree from Colorado College and a master's in public administration from the University of Colorado Denver School of Public Affairs. As a proud third-generation Coloradan, Renise cares deeply about the future of Colorado and creating and sustaining opportunities for Colorado residents.
What interests you about The Alliance? I am interested in most in our shared values and commitments. In the environment we live in today, we need more organizations like the Alliance that are committed to regenerative practices and bringing people together to develop sustainable solutions and systems that benefit people, communities and the economy.
Why did you decide to join the board? I had been partnering with the Alliance for a few years and am looking forward to deeper engagement with the organization.